See Original Article Here
Golden Ears Cheesecrafters  Ltd. is a family owned and operated artisan cheese and farm gate shop. We  hand-craft a variety of artisan cheeses, curds and butter from the Jersey herd next door. We also offer other local dairy, eggs, gourmet products and giftware, as well as cheese platters, gift baskets & chef demo cooking classes.  Relax with coffee, fresh scones or gelato on our veranda after a walk/bike ride on nearby trails/dykes.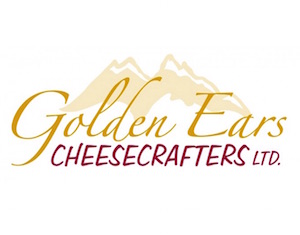 Biography
Husband and wife, Kerry and Lynn Davison, both grew up with farming in their roots. Though they spent years working in other careers, neither of them ever lost the passion for farming that had been passed down to them through their family heritages. They began a hedging cedar business on their farm property in 1995, which continues today, but is extremely labour intensive. The close proximity of Kerry's older brothers Jersey dairy farm next door, together with their location on the busy Abernethy Connector, sparked the idea for this new farm business venture.
"We wanted to add another dimension to these great farm assets; provide something that people would value and enjoy. People love cheese…"(Kerry)
 And so began the exciting adventure that has brought this family closer together and closer to their roots.
"We're building a sustainable future for our family farm in this community and bringing people back to food basics, they can literally watch their cheese being made. That experience is something people value." (Lynn)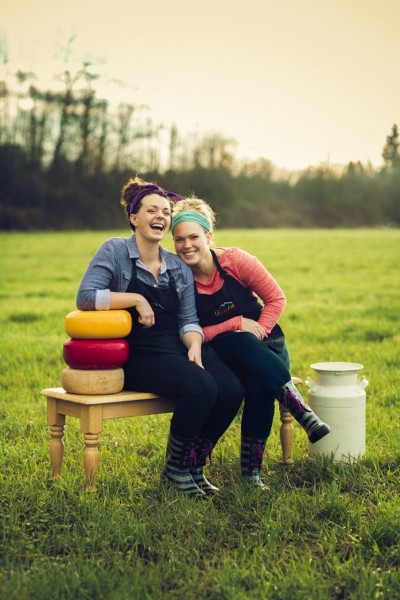 Their two daughters, Jenna and Emma Davison both have a strong passion for food. Jenna, with a back ground in horticulture and agriculture decided to pursue an apprenticeship under a well-known cheese-maker in Agassiz. She quickly fell in love with the intricacies of the cheese-making process and the physical demands of the work involved.
"…I love starting with the fresh milk every morning and transforming it into several different varieties of cheeses or butter before the day is done. I get to carefully handcraft each individual wheel. It's really rewarding to see how much I've accomplished at the end of each day…" (Jenna)
While Jenna runs the production side, her sister Emma also has her work cut out for her. Emma studied business in university and found that she thrives on multitasking and fast-paced work environments. She runs the front end of Golden Ears Cheesecrafters.
"… I am definitely passionate about what I do. I couldn't ask for a better business partner than my sister. We're still ironing out the all the lines and boundaries, but at the end of the day it all comes down to respecting one another. Our professions are different, but we work towards the same goal; which we both appreciate. This business is where I belong; it's a part of my life. I'm just a farm girl at heart, so I get to do what I really love and am passionate about…"(Emma)